The Quickest Path to Rejuvenation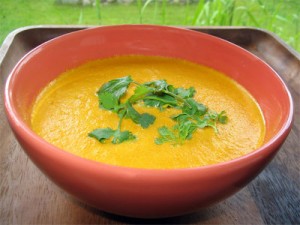 Are you ready for a quick and rapid shift in your health? Would you LOVE to experience dramatic changes in your Mental and Physical health in just 1 week? If you answered yes, than you are ready to experience the natural "HIGH" of releasing built up toxic debris so your engine can function at high performance! In the Liver Detox & Rejuvenation Retreat, you will hit a home run and have every cell of your body cheering with excitement!
May 13-19
May 27-June 2
June 10-16
July 8-14
July 22-28
Aug 12-18
Aug 27-Sept. 2
Sept 7-13
Sept 22-28
Call Now to Register!  928-649-0456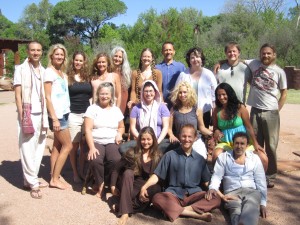 ARE YOU READY TO REGAIN YOUR HEALTH?
Imagine the body as a sponge and it soaks up its' environment. If our environment is contaminated today with chemicals, pesticides, herbicides, fungicides etc. than our bodies are absorbing all these toxins.
These toxins then put a lot of stress on the body because the body wasn't designed to handle non-organic materials.
Our bodies were designed to eat, digest, absorb and eliminate whole organic food, not processed foods that are contaminated with chemicals. It was also designed to drink clean water and breathe fresh air, not polluted water and air. All of these pollutants get stored in our bodies and we have to help get them out.
STOP BEING A VICTIM OF DIS-EASES! DO SOMETHING ABOUT IT!
Guess who has to deal with all this junk? Your Liver! The liver is one of the most fascinating organs of the body and it deserves our full attention. The liver has direct control over the growth and functioning of every cell in the body. When the liver dysfunctions it puts stress on all systems. The liver is a primary organ of detoxification and many toxins that the liver is supposed to detoxify can't because it is clogged with liver & gallbladder stones. A clogged liver then puts stress on the other detoxifying organs such as the lungs, kidneys, lymphatic system and colon.
Here is what is INCLUDED in the Full Body Rejuvenation Cleanse Retreat:
7 days and 6 nights at Grace Grove Retreat Center
Complete Gall Bladder & Liver Cleansing Kit
All meals, fresh organic juices, live blended soups, and nutritional smoothies
Daily Cleansing, Healthy Lifestyle Lectures and Support
Daily Yoga/Stretching and Meditation Classes
Light Body Clearing and Activation Breathwork Ceremony
Vibrational Sound Healing Ceremony
1 Complementary Colonic
1 Psychiatric Energy Consult with Dr. Dan Engle
Unlimited Bio Mat Healing Sessions
Unlimited Far Infrared Therapeutic Sauna sessions
1 Ionic Foot Spa Treatment
Unlimited nature walks and plunges in the creek
ACTIVITIES AND SERVICES INCLUDED IN THE RETREAT PACKAGE
Daily Yoga, Stretching, and Breathing Exercises: Daily yoga stretching and strengthening with static postures, dynamic sets, and breathing exercises will help move toxins out of the body, giving you the perfect combination of nurturing stretching and dynamic movement to support the detoxification process. These classes will be accessible to all levels.
Daily Guided Meditation: Daily guided meditations will invite you to create deep relaxation and inner peace, directing your energies inward for optimum healing and rejuvenation.
Daily Lectures: Each day there will be informative, interactive lectures on the cleansing process, nutrition, healthy lifestyles, super foods, supplements, food preparation, relationship healing, personal empowerment and longevity where your individual issues and concerns will be addressed.
Light Body Cleansing And Activation Ceremony: This sacred ceremony incorporates guided visualization, Holotropic Breathwork, Shamanic tools, energy healing, and light body expansion techniques to facilitate a personal Sacred Journey into the depths of your own soul and BEYOND!!! You will be cradled in a safe and loving embrace as you:
RELEASE the tension, fear, and frustration that is holding you back
OPEN to a deeper awareness of your highest potential
DEEPEN your connection to your higher self and universal energy
EXPAND the capacity of your heart to give and receive love
ALLOW your natural peace and serenity to return
Vibrational Sound Healing Ceremony: Release, relax, and unwind to the healing melodies of crystal bowls, didgeridoo, chimes and more. As you drift off, the vibrational sounds will move deeply into every cell of your body realigning your emotional, physical and energetic bodies back into peaceful harmony.
Colon Hydrotherapy: Colonics introduce water, under very low pressure, to the farthest reaches of the colon, thus removing accumulated and compacted wastes. This method greatly enhances the detoxification process. When done in conjunction with fasting and cleansing programs, one experiences total tissue cleansing.
Emotional Clearing and Energy Balancing Session: When cleansing the physical body of toxins, the emotional body is often primed to release old patterns or unhealthy thoughts that inhibit one's ability to truly thrive. Exploring these feelings and searching out their source, enables us to detach from what is not "real," reconnect with what is "real" and move on, feeling lighter and clearer both emotionally and physically.
Quantum Wave Laser Unwinding Session: This process unwinds the body into its unified state, releasing cellular memories of stress and tension from the nervous system, glands, and muscles. Experience the most stress relieving and relaxing treatment on the planet.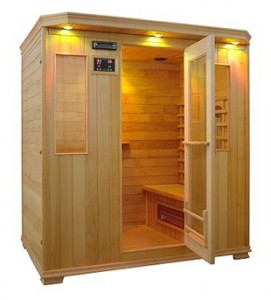 Far Infrared Sauna: Experience the deep warming and detoxification of far infrared saunas. Sweating is the body's safe and natural way to heal, stay healthy, and detoxify. Sweat carries toxins out of the body and pushes it through the pores. In a far infrared sauna, one sweats out 20% toxins and 80% water! In conventional saunas the average person sweats out 3% toxins and 97% water. Relax while you cleanse in the best heat therapy available.
Ionic Foot Spa: The ionic detox and cleanse foot spa uses energized water to help your body detox and feel rejuvenated. Through water ionization, your body will be stimulated to expel and remove any excess toxins in the body. You can relax and watch as the Ionic Detox and Cleanse Foot Bath makes the water change color, drawing out the toxins and leaving your body healthier, and feeling more refreshed.
Infrared Amethyst Bio Mat: Experience immediate balancing, cleansing and relaxing benefits on the Amethyst Bio Mat. This extraordinary leading-edge healing technology combines Far Infrared Rays, Negative Ion Therapy, and Amethyst Crystalline Matrix. Far Infrared rays detoxify the body and destroy cancer cells and viral cells without harming surrounding healthy cells. Negative Ions deliver a molecular level massage which accelerates the healing and cleansing processes. The Amethyst Bio Mat is a powerful transformer assisting in psycho-spiritual-emotional clearing and upliftment.
Organic Coffee Colema: Colemas are self-administered colon irrigation with a colema board, bucket, tubing and warm coffee. Coffee is used to stimulate peristalsis to loosen debris in the small intestine and release toxic bile from the liver and gall bladder.
Optional Services And Protocols: To meet your specific health needs and to enhance your cleansing experience, there are additional services such as massages, nutritional consultations, as well as tailored packages of products to address candida, parasites, immune system conditions, and more.
BASIC PRICING
Shared room: $2197
Private Room: $2597
Call 928-649-0456 for more questions or to reserve your space

Children:
This cleansing and fasting program is appropriate for adults only.
Take a needed rest from parenting and enjoy the rejuvenation and healing you deserve.
Not included in your retreat package:
Transportation to, and from Grace Grove

Optional services during, and/or after the retreat

Optional excursions during, and/or after the retreat

Additional cleansing supplements for your personal condition
Cancellation & Refund Policy:
Due to the prepayments required for accommodations, materials, staff and cleansing supplements on behalf of each participant, there are no refunds or credits offered for partial attendance or no shows. This is a firm policy. Deposits and payments made are non‐refundable.
This experience is for those who take responsibility for themselves. Ultimately, you are responsible for yourself and your health and well being. This is an opportunity to expand your understanding of your own body and take control of your own optimal health. We are not a medical facility and do not offer medical advice. Please consult your physician before attending one of our retreats.